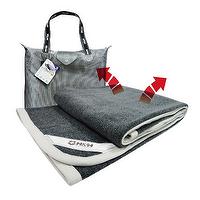 1. The product is safe. Since there is no need for power or heating device, the user does not have to worry about skin dryness or burns due to overheating. The lack of EM radiation means that your body will not be affected. The product's outstanding heat retention performance is highly beneficial to your health.2. Adopt AEGIS process to prevent mildew and fungus from growing.3. Add BLACKHEAT fabric which contains over 35% black carbon in yarn to preserve heat and maintain temperature.4. Adopt E-coating lining with far-Infrared(4-14μm) to preserve heat generated by human body.5. A lukewarm sensation is generated in the hypodermis. The product's outstanding heat retention performance is highly beneficial for your health.
さらに詳しく見る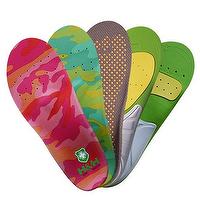 1.High-tech, eco-friendly composite shoe material design ensures good fit, high density and high elasticity to cradle the arch and provide stability.2.The arch is supported by hardened foam to reduce chronic damage caused by plantar fascitis.3.Good shock absorption and pressure resistance relieve plantar pressure,thereby solving the problems of the arch and footplate.4.Easy to wear, germproof, odor proof and good ventilation.5.Designed for the support, correction and protection of the foot.6.Designed for people walking, standing for long periods, the product is suitable for activities such as fast-walking, jogging, hiking and mountaineering. People requiring rehabilitation,those who emphasize foot healthcare and ordinary users can also use this product.
さらに詳しく見る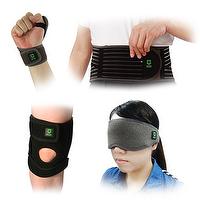 1. These energy brace products are made of 7K Foam as the main material that offers ergonomic fit and are perfect for perspiration control. Can be lined with silver fabric , incorporated with moisture control (wicking) / anti mildew / antibacterial features.2. An E-coating technology is used to apply tourmaline powder onto the product. The far infrared function has significant benefits for physical exercise and healthcare. 3. High resilience, stretchable,breathable, cushioning effect, shock absorption.4. It is the only anti-mildew and antibacterial agent registered with EPA (U.S. Environmental Protection Agency) and approved to be harmless to human body and environmentally friendly.5. People who have to stand for a long time, sit up, fixed in certain posture, carry heavy stuff or who had sport injuries.
さらに詳しく見る
会社情報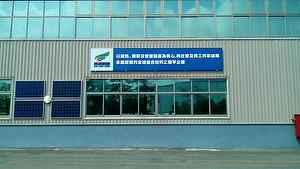 さらに詳しく見る